Elite Upholstery Cleaning - Richmond Texas
Your furniture is not only the most expensive investment in your home, but it is also the one that makes the strongest impression. In addition, your furnishings give your home its character. It follows then that if it is dirty and poorly maintained, your home's image could get compromised.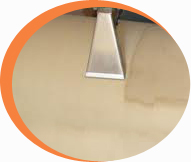 Elite Air Duct Cleaning will not let this happen if you call us because we can restore the look, feel and elegance of your furniture and your home by providing you with effective steam upholstery cleaner service in Richmond TX. We have powerful steaming machines that suck the dirt, grime, dust and stains from your upholstery.