Elite Tile & Grout Cleaning - Richmond Texas
If you call Elite Air Duct Cleaning we can make things right by providing you with a clean floor since we have the skills as well as the tools to make it work. In case you have a ceramic tile floor cleaning need, we are well-placed to provide you with this service because we have a highly skilled workforce as well as the equipment that is required to do a great job.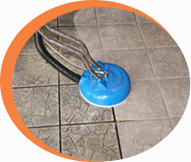 We are professional grout cleaners that are focused on providing you with a clean floor so that your home can be clean and welcoming. If you have a dirty floor you or your guests might feel as if something is not quite right even though the rest of the home is clean. We do the hard work of scrubbing your tiles so that you don't have to.